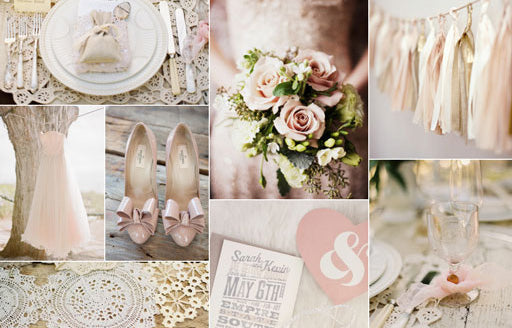 Wedding Invitations & Invites
Inspired Design specialises in custom design wedding invitations & wedding stationery and offers an enormous range of unique, quality and affordable products such as specialty papers, invitations and associated stationery products including print and custom design services to create unique and wonderful stationery for any social or corporate event.
*********************************************************************
** NOTE:  SHOWROOM OPEN BY APPOINTMENT ONLY **
**********************************************************************
We do it all: invitations for weddings, engagements, save the date cards, christenings, birthdays, communion/confirmation, table place cards, reply cards, thank you cards, bonbonniere tags, place cards, wishing well cards, gift registry cards, menu cards, guest welcome boards, seating charts, acrylic signs, wooden signs, order of service cards, table numbers, information cards, envelope printing, easel hire and much much more.
With over 1200 paper varieties, you can select from the finest paperies from all over the world. With so many paper options and invitation designs to choose, we guarantee you will find something unique to ignite your imagination and not exceed your budget.

Select from our extensive range of wedding invitations, birthday invitations, christening invitations and other social events.  Invitation styles include: letterpress wedding invitations, foil print wedding invitations, lace wedding invitations, embossed invitations, laser cut invitations, destination invitations, designer wedding invitations, acrylic invitations, wooden invitations, metal invitations, hard cover invitations, couture invitations, Classic DIY wedding invitations, bespoke invitations, verko invitations and photographic invitations.

For D-I-Y (do it yourself) enthusiasts, Inspired Design is also a complete "one stop shop" for all papers, cards, envelopes, diamantes, ribbons, lace trims, buckles, brooches and other embellishments and tools to create your unique stationery at home.

Inspired Design has the largest selection of wedding invitations in Melbourne. All our wedding stationery is customisable so we can match it to your color theme and budget.

Inspired Design is highly regarded for their beautiful wedding invitation ideas & designs, quality and customer service.
Read More...
When it comes to choosing wedding invitations for your upcoming wedding, we know that you want invitations that are beautiful and ones that really reflect you as a couple. We also know that you don't want to pay a fortune for them.
That's why here at Inspired Design; we offer a comprehensive range of simply stunning wedding invitations online that won't ruin your wedding budget.
A simply special wedding invitation for your special day
We understand that your choice of wedding invitation sets the scene for your upcoming nuptials, and that you want to choose something that gives a hint of what's to come. After all, your wedding invitation cards can say so much about your chosen wedding theme, the style and the mood.
Perhaps you're having a totally traditional white wedding complete with flower girls and page boys. Perhaps you're planning to say your vows barefoot on a stunning beach, surrounded by just your nearest and dearest. Or maybe you have something completely different in mind and you need totally personal invitations?
Whatever your needs, we create the kind of wedding invitations Australia brides and grooms love.
Unique wedding invitations that are as individual as you are
All our online wedding invitations are custom designed so you can be sure that your wedding invitations will be as unique as you are. We offer an enormous range of options and designs so that you can find something that really represents you and your wedding.
Take a look now and you'll see that we have one of the best choices of cheap wedding invitations Australia has available online, including letterpress wedding invitations, lace wedding invitations, embossed invitations, foiled invitations and acrylic wedding invitations.
We even offer 'Do It Yourself' wedding invitations that can be customised to reflect your special day. No wonder we've got a growing reputation for providing the kind of wedding invitations Aus couples want and love.
We never compromise on the quality of our wedding invitations
While we may offer cheap wedding invitations here at Inspired Design, that doesn't mean to say that we ever compromise on quality.
We produce some of the most inspired wedding invitations Australia has available, although you don't have to live in Australia to take advantage of our expertise, as we deliver anywhere in the world.
Order your bespoke wedding invitations online now
If you need help to design your wedding invitations, Melbourne based Inspired Design will be more than happy to give you the benefit of our advice and experience. We can help with everything from the medium and lettering to the design and wording. Get in touch by calling 03 9470 1191, send us an email or why not drop into our design studio on High Street, Preston?
We've plenty of customer parking and would be more than happy to talk through potential designs with you. Hide Content
Embossing is the creation of a three-dimensional design or image on paper is known as embossing. Heat and pressures reshapes the surface of the paper to create the image.
Images are pressed up from the page, single, multi-level, beveled, and sculptured are the styles of embossing. Embossing can be done on plain paper or combined with ink, images, or foil for special 3D effects.
Letterpress began in Europe in the 14th century as an alternative to laborious calligraphy.
Today, Inspired Design is returning to the craft of letterpress printing from metal type and custom engraved plates as a unique option to offset printing.
Letterpress offers a tactile quality and nostalgic feel that can't be achieved with any other technique.
Printed on 100% fine cotton fibre, letterpress printing creates a grace and elegance that leave a lasting impression.
Beautiful custom design letterpress wedding invitations created to suit your elegant wedding
Foiling is a striking printing style. Text or images are "pressed" through foil into the paper under both pressure and heat leaving the design of the die on the paper. Foil stamping can be combined with embossing to create a more striking 3D image.
Coloured foils such as Gold, Silver or White are ideal for dark coloured paper or card.